What Interesting/Important Happened in 1983?
Are you wondering right now what interesting happened in the year of your birth?
Was it 1983?
If you said yes to both of our questions, this article is the right thing for you! So, just keep reading and find out what are the biggest highlights from back then!
…
Amy Winehouse Was Born
…
You don't see every day such artists as Amy Winehouse was. This unique and unforgettable girl was born in 1983, and, unfortunately, left us too early only 27 years later.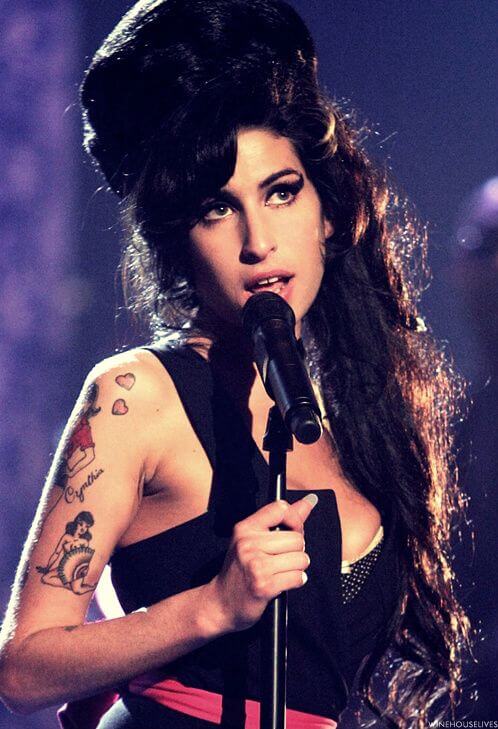 Yes, she was a member of the National Youth Jazz Orchestra in her youth, and she had her own girl band since she was 10. But, you wouldn't believe it – while she was a child, Amy's biggest dream was to work as a roller-skating waitress (she loved to watch American Graffiti).
Luckily for all of us, music turned out to be her life very fast, and there she was in her twenties holding five Grammies at the 50th Grammy Awards ceremony in 2008. She was a record-breaker at the time winning more Grammies than any other female artist before.
That night, Amy also became the first British woman to win five Grammies, including those for Best New Artist, Record of the Year and Song of the Year, and Best Pop Vocal Album.
The song of the year was Rehab, of course. You wouldn't believe it again, but actually, this song was made out of a pure joke while Amy was walking down the street with Mark Ronson and sang its refrain out of nowhere.
…
Internet Was Born
…
Can your day pass without at least an hour of surfing through the net? Probably not. If you're one of the millions of people in the world addicted to the global network, you will be glad to know that the Internet was also born in the year of your birth.
First, it was ARPANET, the internet's old ancestor that was invented – in the middle of the Cold War, the US Defense Department needed some way for information to be disseminated even in the case of a nuclear attack.
It was a great solution, but it was possible for certain organizations' members only to use it, mostly those who were dealing with the Defense Department.
Things changed when the Internet came to light in 1983. Back then, Transfer Control Protocol/Internetwork Protocol (TCP/IP) was established, which allowed many different computers on different networks to communicate with one another.
From that day on, it was all getting better and better, so nowadays you can enjoy your internet at some great speed and performance.
…
The First Commercial Mobile Phone Was Introduced
…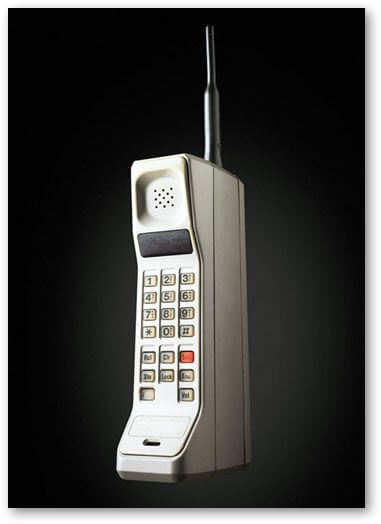 Speaking of things you can't live without, we just can't miss the mobile phone. Well, here we are to inform you that the first commercial mobile phone ever was introduced in 1983, the year of your birth!
It was Motorola's DynaTAC 8000X. Its dimensions were 25 cm in height, not including his flexible antenna, and 790 g of weight. If you wanted to use it for about 30 minutes conversation, you had to previously charge it for at least 10 hours.
And how much did this luxury cost, you might be asking yourself? Almost $10,000 (in 2020)!
…
The Lowest Recorded Air Temperature
…
You think it is cold in winter in your home town? Well, think twice. Back in 1983, at Vostok station, Antarctica, the lowest air temperature ever at the surface of our planet was measured and it was −89,2˚C!
In August 2010, an even lower temperature of −93,2 ˚C was recorded, but it wasn't regular for it to break the record from long ago. Why? Because it was measured not by ground-based thermometers, but by remote sensing from a satellite, so it actually wasn't the air temperature from above the ice.
…
The Heaviest Man on Earth Died
—
You would never guess how much the heaviest human being that ever lived weighed. Believe it or not, Jon Brower Minnoch had 635 kilograms (1,400 Ib) and, unfortunately, but not surprisingly, he died at the age of 41 in 1983.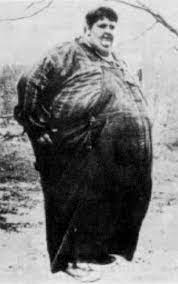 He was American, born in Washington, and by the age of 12, he already weighed 133 kilograms (284 Ib) with a height of 170 cm. At the time of his death, he was 185 cm high.
Even more unbelievable, the heaviest man in the world lived in a happy marriage with his wife who had only 50 kilograms and they even had two children.
So, it seems that weight of more than half of a ton couldn't stop this man from living a normal life and even find true love. However, being so obese affected his health, of course, so he got generalized edema, which made his body become full of water in his thirties.
…
Metallica Released Debut Album
…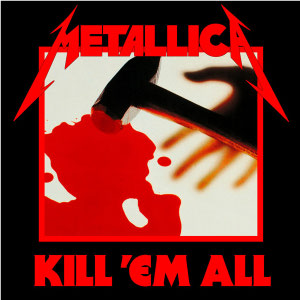 If thrash metal is your cup of tea, it must be you love Metallica. Well, here you have the opportunity to remind yourself of the very start of this megapopular band that released its debut albums in 1983, the year of your birth.
It was named Kill 'Em All, but at first, it was meant to be titled Metal Up You're A**. Although both of the names are unusual at least, the band was advised to change the first one for fear of scaring the public.
Album was not as popular as some of Michael Jackson, or Madonna, but in the world of metal, it was critically praised back in the time and sold more than 60,000 copies all over the world.
Wanna start some thrash metal marathon? Just click here and enjoy your time!
…
Summary
…
So, wasn't it great to learn some new stuff including a bunch of fun facts?
If you said yes again, and you're not ready to stop here, go on and check our next article about the most interesting happenings from the year 1984!
Comments |0|